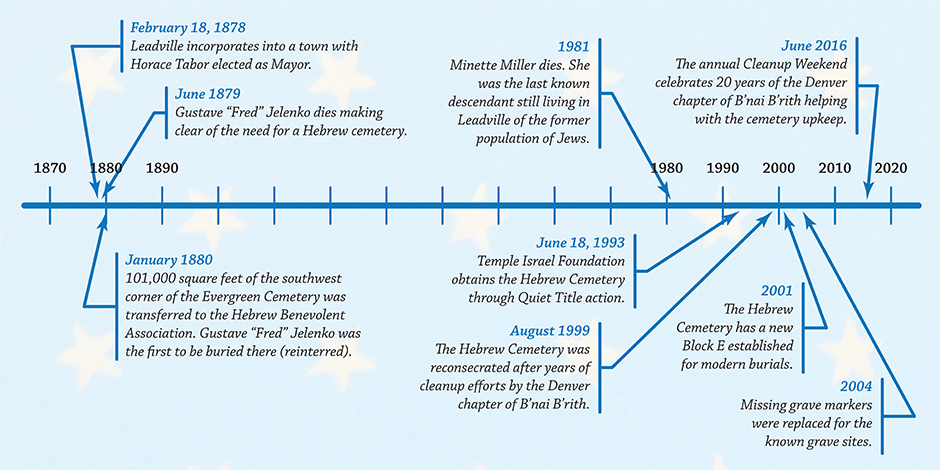 This is the text of the graphic above. Also, this graphic is available for download.
February 18, 1878
Leadville incorporates as a city with Horace Tabor as Mayor.

June, 1879
Gustave "Fred" Jelenko dies making clear of the need for a Hebrew Cemetery.

January, 1880
101,000 square feet of the southwest corner of the Evergreen Cemetery was transferred to the Hebrew Benevolent Association.
Gustave "Fred" Jelenko was the first to be buried there (reinterred from Kokomo, Colorado).

1981
Minette Miller dies. She was the last descendant still living in Leadville of the former population of Jews.
June 18, 1993
Temple Israel Foundation obtains the Hebrew Cemetery through Quiet Title action.

August, 1999
The Hebrew Cemetery was reconsecrated after years of cleanup efforts by the Denver chapter of B'nai B'rith.

2001
The Hebrew Cemetery has a new Block E established for modern burials.

2004
Missing grave markers were replaced for the known grave sites.

June, 2016
The annual Cleanup Weekend celebrates 20 years of the Denver chapter of B'nai B'rith helping with the cemetery upkeep.