Garden
Regardless of whether or not the original synagogue ever had a garden or planting beds (and likely did not), today as a museum, the landscaping in the front drastically improves the curb appeal! Likewise, the plantings help coincide with other beautification plantings throughout Leadville, especially along Harrison Avenue. The general philosophy about the garden was not to replicate what could have been in a garden in the late 1800s, but rather to beautify the bare dirt areas around the front of the building by today's means.
By necessity, all the weeds needed removal and the compacted dirt broken up and garden soil mixed in. This was done to all of the areas before the first planting. Next, a few stategically placed rocks added some hardscape elements, particularly along the one side of the largest planting area since the grade slopes. For the first year, a mix of annuals and perennials bought from a home center provided instant color and foliage. The perennials would come back each year while new annuals would be planted every year. Starting in 2015, the small plot by the hydrant was planted. The hydrant itself was fully exposed to the bolts and small rocks filled the area to keep it that way. All of the plants had to be watered with a garden hose manually until established.
Garden Before a Garden in 2014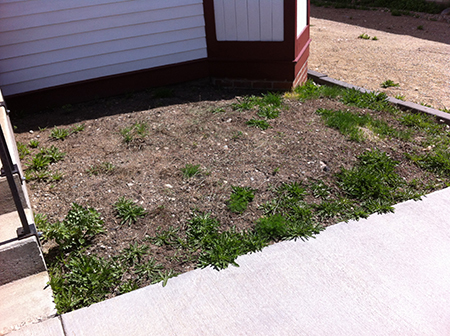 June 6, 2014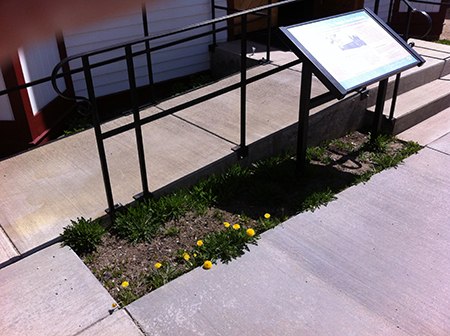 June 6, 2014
June 6, 2014
June 7, 2014 - After weeding, adding dirt, and adding decorative rocks. The other areas were fixed up the same way.
First Garden in 2014 after Planting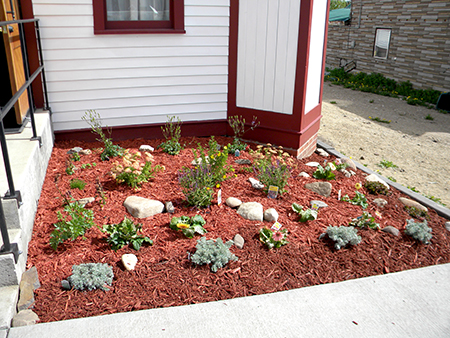 June 2014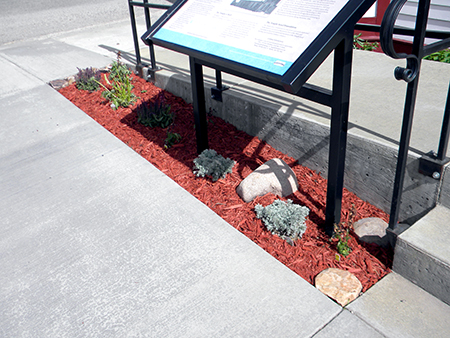 June 2014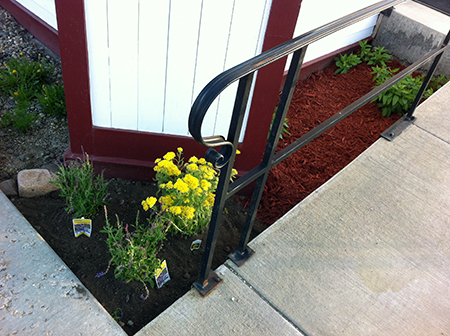 June 2014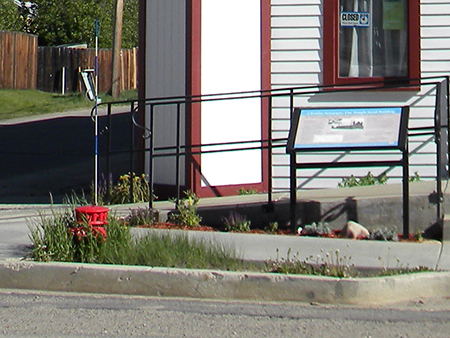 June 2014 - Did not plant in the hydrant area.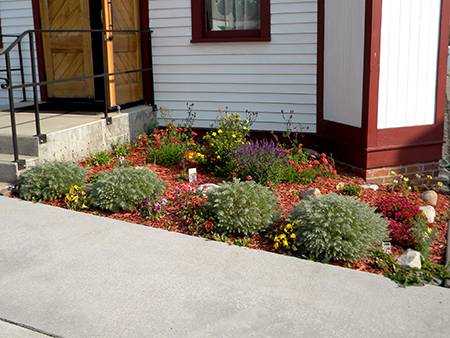 August 2015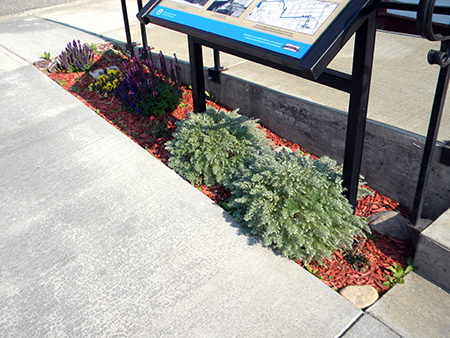 August 2015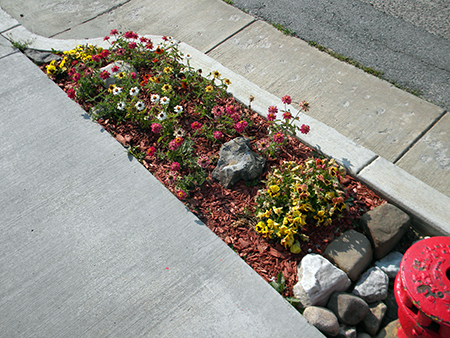 August 2015 - First year to plant in the hydrant area.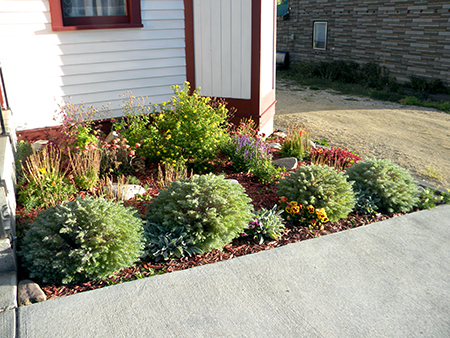 September 2016
September 2016 - Forgot to photograph the other areas.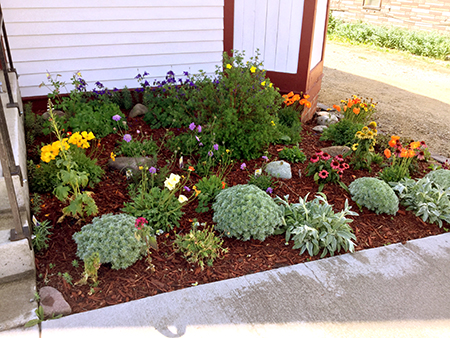 July 2017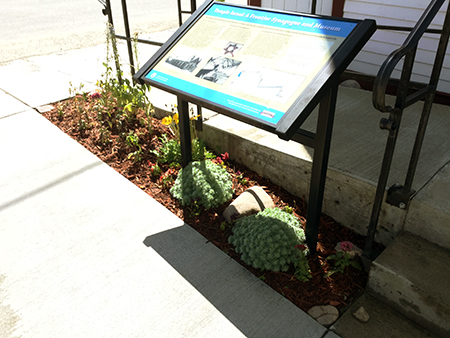 July 2017
July 2017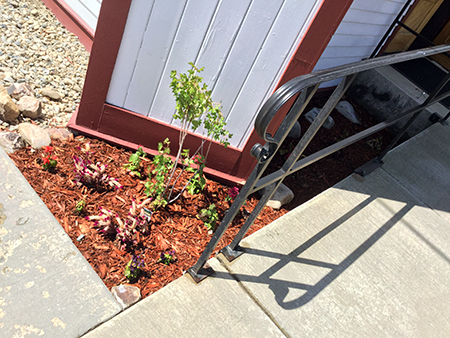 July 2017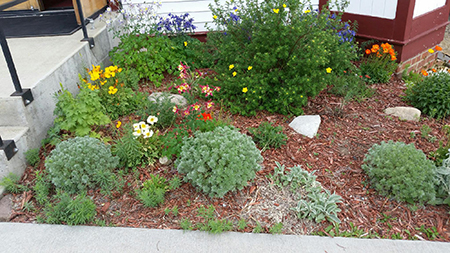 August 2018 - The garden in 2018 basically grew on its own with little tending or planting.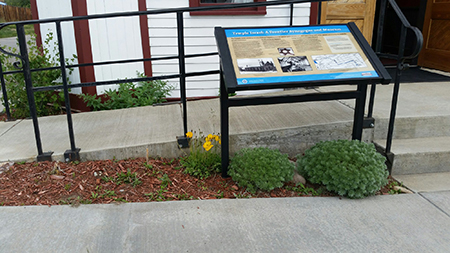 August 2018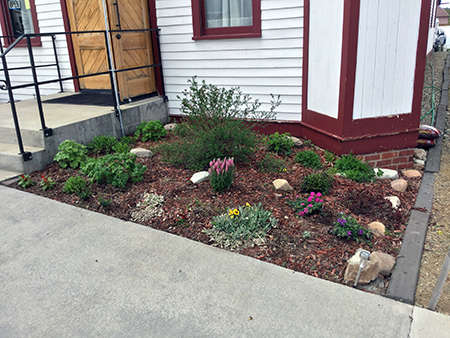 June 2019 - The garden had to "instantly appear" shortly before an event!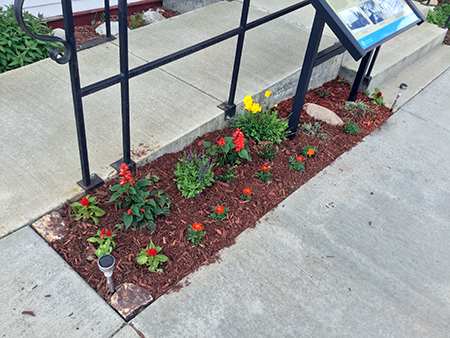 June 2019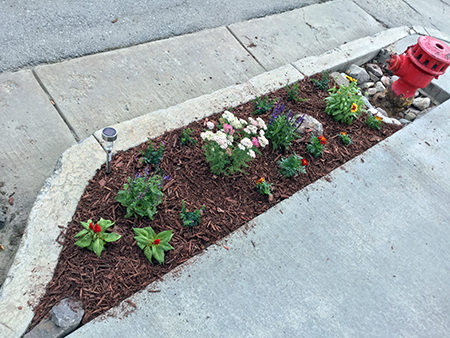 June 2019
June 2019