The Temple Israel Museum in Leadville is OPEN DAILY:
10:30 AM - 6:00 PM

We are also available by appointment.
We look forward to seeing you this summer!

Welcome to Temple Israel
This website includes the varied and extensive research conducted into the history of the Jewish community in Leadville, Colorado. Temple Israel Foundation would like to make available the results of these efforts for anyone who might find interest in them.
Please feel free to explore and download any of the resources. The Foundation is also eager to respond to questions and/or comments regarding the history and legacy of Jewish Leadville.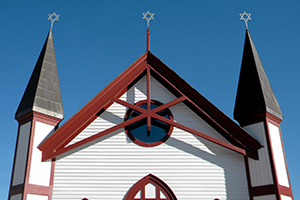 Temple Israel Building
Learn about the extensive history of the building from its use as a synagogue, the various uses during the 20th century, the fire, and restoration of the building!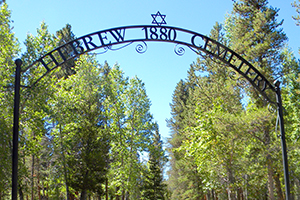 Hebrew Cemetery
The Hebrew Cemetery is the final resting place of many old time Leadville Jews. Learn about its history and who is buried there.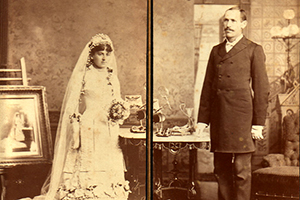 Leadville Jews
Search through the extensive collection of biographies, list of occupations, and the various organizations of which they were involved.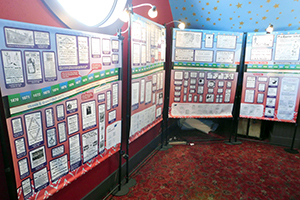 Museum
The Museum has regular hours in the summer and sometimes at other times of the year. We are always available by appointment year round: call
303.709.7050
or email
longled@longled.cnc.net
.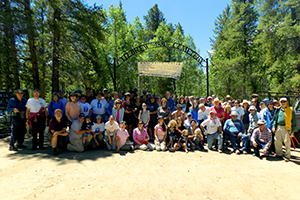 Cemetery Cleanup Weekend
Since 1993, Temple Israel has had an annual cleanup weekend to clean up the cemetery after the winter. Usually at the end of June, learn how you can be part of this mitzvah.
Artifact Search
Search through the Museum's artifact collection with our online artifact search.
Tombstone Search
The Hebrew Cemetery has searchable records online. Browse or search for Jewish people interred in the Hebrew Cemetery.
Donate to Temple Israel
As a historical preservation nonprofit owning and maintaining the Temple Israel building and the Hebrew Cemetery, we are always appreciative of donations. Learn about how you can give.