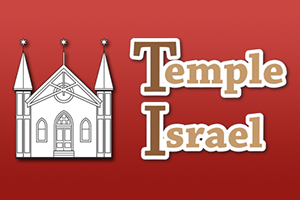 Welcome to Temple Israel
JewishLeadville.org takes a deep dive into our staff historians' extensive and ongoing discoveries about the pioneering Jewish community of Leadville, Colorado. This information is freely offered to the public for further study, enlightenment, and downloading.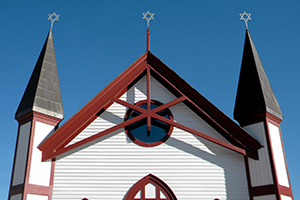 Temple Israel Building
Trace the evolution of Temple Israel from its birth in 1884 as a pioneer Reform synagogue for Leadville's Jewish community, the temple's closure in 1914, subsequent repurposing, and devastating fire, to the synagogue's faithful restoration in 2008.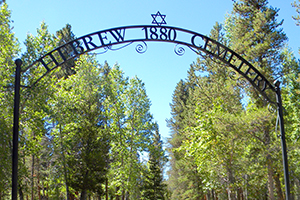 Hebrew Cemetery
The Hebrew Cemetery is the final resting place for many pioneering Leadville Jews. Stroll through this sacred space. Discover who's buried here. Hear their stories whisper in the trees.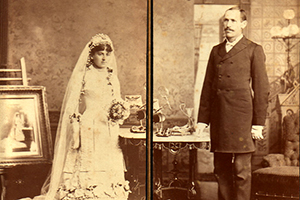 Leadville Jews
Our online collection of biographies from Leadville's pioneering Jewish families feature researched biographies, photographs, and a portrait collection which ushers the 1800s into the present time.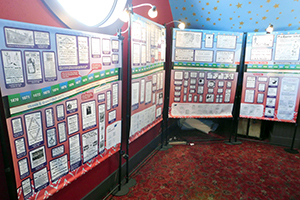 Museum
The museum shows artifacts collected over many decades about the pioneering Jews of Leadville. The Temple Israel Museum is open from 10:30 AM to 6:00 PM daily.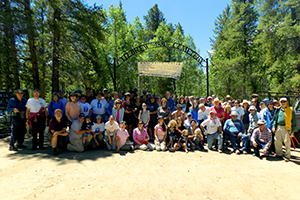 Cemetery Cleanup Weekend
Since 1993, Temple Israel has hosted annual summer cleanup weekends at the Hebrew Cemetery following Leadville's rugged winters. Learn how you can volunteer for this mitzvah.
Artifact Search
Artifacts, consisting of commercial and personal items, historic documents, and ephemera, are accessible to view on this site.
Tombstone Search
Simplify your search for the names of Leadville's pioneer Jews and other Jews interred in the Hebrew Cemetery by browsing our online records.
Donate to Temple Israel
Temple Israel Foundation, the historical nonprofit preservation foundation that owns and maintains the Temple Israel building and the Hebrew Cemetery, relies primarily on donations. Find out how you can contribute to this historical effort.