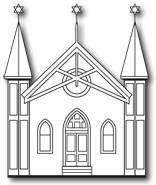 Online Exhibit: Minette Miller: A Portrait
Minette Miller was born in Leadville, Colorado in 1894 as the fourth child of Nathan Miller (1862-1934) and Minnie Miller (1868-1934). Nathan was Lithuanian while Minnie was English. In 1887, Nathan came to Leadville from Pottsville, Pennsylvania followed shortly thereafter by his wife and their three elder children. The Millers owned a succession of men's clothing stores in Leadville, the last of which was the largest of its kind between Denver and Salt Lake City.
The Millers were well respected in Leadville and well integrated into the life of the town. At the same time, they preserved their religious and cultural heritage by attending services and through observance of Jewish holidays like Passover. Nathan Miller was an active member of the orthodox congregation in a building located on 5th Street where the Elks club currently exists (the building was torn down in 1937).
During interviews conducted in the latter part of her life as part of a project for the Rocky Mountain Jewish Historical Society, Minette recalls visiting the reform Temple Israel located at 4th and Pine:
"The temple was a very elegant building. The ceiling was blue with stars in it and they had beautiful big chandeliers for lights. As a youngster, I can remember just being awed by that high ceiling with the stars in it. The bimah… was very elegant too."
Minette attended local schools and graduated from Western State College in Gunnison, Colorado. She taught for 25 years in different schools, including Leadville public schools. Upon retiring from teaching, she was appointed as Director of Lake County Public Welfare.
Active in Leadville life, Minette was at one time President of the Healy House, served for the teachers' association, and was a member of other local organizations. As the last descendant of Leadville's pioneer Jews still living in town, Minette tended to graves in the Hebrew Cemetery until about 1979. In reflecting on her life in Leadville she noted:
"We grew up when there were just a very few of the Jewish people left here. [The Jews of Leadville] mingled well. My family was a good, respected family and we were accepted as part of the community. Even at this time [late 1970s/early 1980s], there's no distinction. Everyone knows that I'm Jewish. Several years ago, one of the reporters [from the Herald Democrat] wrote quite the article about me being alone on Yom Kippur. I'm the only one of my family that stayed in Leadville, and I prefer it."
Minette Miller died in 1981 at the age of 87(?) and was interred in the Hebrew Cemetery.
This exhibit was at the Lake County Public Library in Leadville.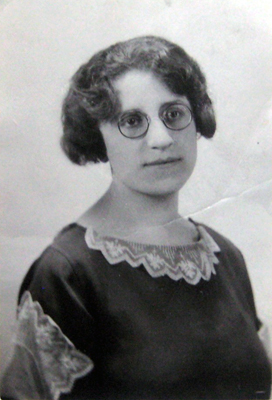 Portrait photograph of Minette Miller in the 1920s
Gift of Marie Moore
Reproduction photograph of Minette Miller in her Leadville home in 1980
Ink pen belonging to Minette Miller. Possibly from the 1920s.
Gift of Marie Moore
Journal belonging to Minette Miller, used 1921-1931.
Gift of Marie Moore
Temple Israel Foundation
208 West 8th Street
Leadville, Colorado 80461
303.709.7050
Temple Israel Museum
201 West 4th Street
Leadville, Colorado 80461
Hebrew Cemetery
Within Evergreen Cemetery
North end of James Street, Leadville